So an accountant, an artist, and an entrepreneur
Walk into a Bar
Financial knowledge is no joke.
No matter who you are, what you do, or where you're trying to get, The Establishment is here to help you understand money, better.
Swap the hard sell for some down-to-earth advice. Trade the stuffy sit downs for true blue connections. Yes, even grab a drink at our bar with other people that get it.
Because it''s time to get real about money.
Seek professional help
Our advisors understand that our generation's not like the others that came before. We're here in Buffalo taking new risks, setting new goals, and doing smart things with our money that nonetheless send our parents' blood pressure sky high. So whether you're building your first financial plan, stashing cash to travel the world, or figuring out how the hell to scrap your debt, The Establishment is here to help you learn more about your money and your opportunities.
You should know better.
Be yourself. But richer. Be yourself. But smarter. Be yourself. But free-er.
Credit scores and mortgages, investments and 401(k)s, savings and planning and loans, oh my. Looking to make sense of it all? We can help. Join us just outside Buffalo for a class to learn more about what matters to you.
UPCOMING CLASSES
SATURDAY / FEB 24
Moms and Money
12:00PM - 1:30PM | FREE | With Ray P.
At Tony Walker Plaza
BOOK CLASS
TUESDAY / MAR 6
Tips and Tricks to Navigating Your Taxes
6:00PM - 7:30PM | FREE | With Ryan M.
At 43North
BOOK CLASS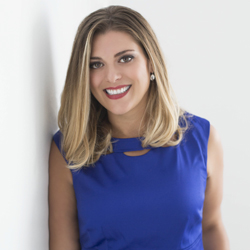 WEDNESDAY / MAR 7
Personal Finance for the Modern Woman
6:00PM - 8:00PM | FREE | With Sarah B.
At Tony Walker Plaza
BOOK CLASS
SEE ALL CLASSES
Email me about exclusive events
The average millennial graduates nearly
$0

In Debt